Pet feed making extruder machine, feed extruder machine
Feed making machine is also named fish feed extruder, so the pet feed making extruder machine is used for processing for dogs and cats (pet food), floating aquatic feeds.
Pet feed making extruder machine technology:
Material mixing with water → material conveying → extruder → drying → oil spraying → flavoring → cooling → packing
Content
Quality control:
It has perfect technology, compact structure, original design and stable performance.
Convenient operation.
Safe and reliable operation.
The production line is multifunctional. Many types of pet food can be manufactured.
Our company upholds the people-oriented, technology leadership, good faith service, cooperation and win-win business philosophy.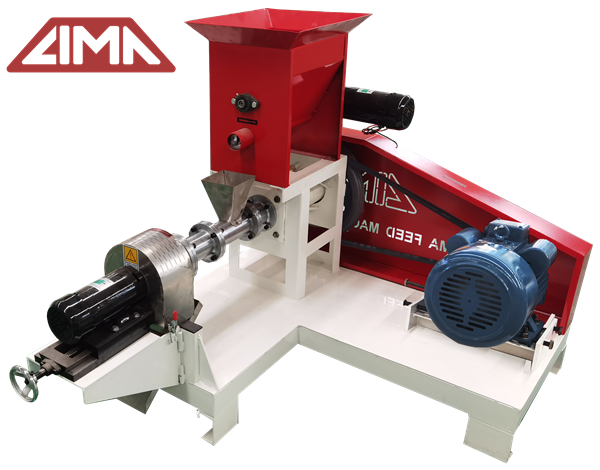 So you can come to see our lima feed machine.
The related raw materials
1. Rice Dust: contain about 10-14% of protein and also contain vitamin B1, B2, B6 and small quantity of enzyme.
2.Mustard Cake: Mix maximum 40% of cake in the fish feed. But don't use dry cake more than 20%. Mustard cake contain 30-32% protein. It also contain a high rate of fat.
3.Wheat Chaff: contain fiber, control many types of fish diseases.
4.Maize: contain protein, carbohydrate, fat, vitamin A and E.
5.Cotton Seeds: contain about 54% protein. It is a better ingredients for supplementary fish feed.
6.Fish Powder: easily digestible to fish. Fishmeal contain about 55-60% protein.
7.Bone Powder: very necessary for building fish-bone.
8.Innards : very suitable and ideal feed for catfish. It contain 52% protein.
The fish feed extruder machine is widely used for the pet feed and the small farms.
More floating fish feed Machine