Complete poultry feed production line
Cattle feed production line with the sole purpose of creating pellets from powder, which allow animals to be more efficiently fed.
At the beginning of 2021, one of our client in Brazil has purchased a complete cattle feed plant. This is a cattle farm owner who wanna make cattle feed pellet for their own. The customer was feeding cattle with alfalfa before, but the nutrition is very simple, he needs to add grains and vitamins to improve the growth of the cattle. This plant is designed and constructed for processing feed products for ruminants such as cattle and sheep.
Content
The animal's diet is formulated from a range of potential ingredients, then mixed together to provide all of the poultry animal's nutritional requirements. The powder which is used to create the feed pellets can come from many different materials. Most of these ingredients are grains, oil seed meals, grass, and animal byproduct meals. Different animals will require a different formulation of feed, the user can also add many diverse leftover materials to make up feedstuff.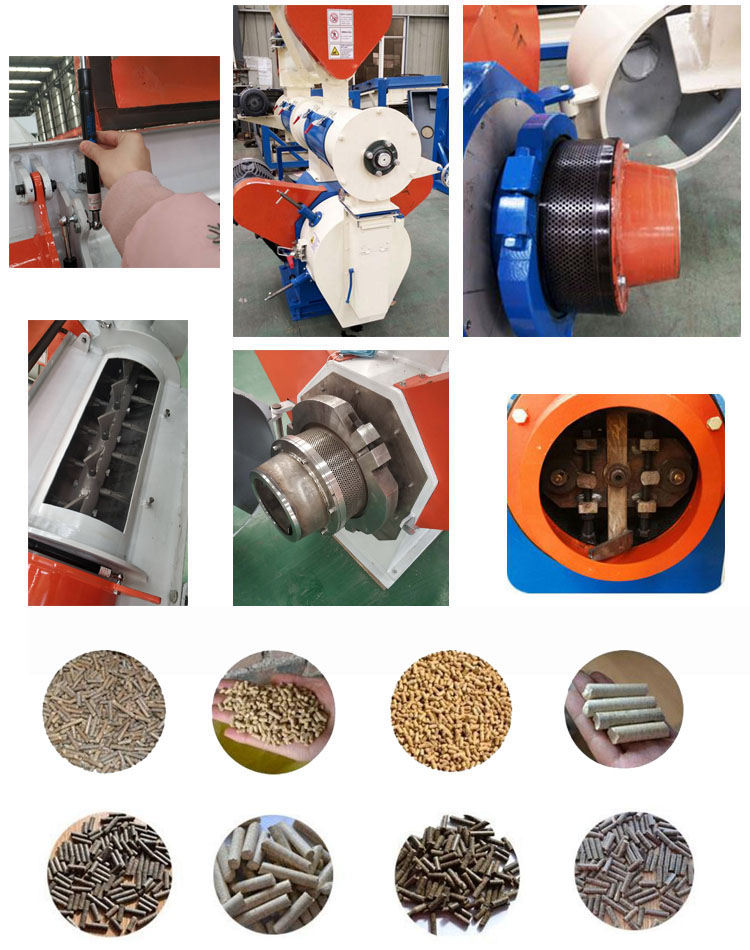 Benefits Of Animal Feed Pellet Compared with traditional fodder or feed mash, animal feed pellets are more clear, more healthier, provide condensed nutritional benefits to livestock. Feed pellets allow for better control of how many nutrients are available to the cattle.
Tailoring this to the exact requirements of the livestock will naturally lead to increases in the profitability of the enterprise, and not only through the reduction of waste feed. Feed pellets are also an easier and more efficient way for the cattle to consume their nutrients. It is far simpler to move pellets around and store them, as they will take up less space than less nutritionally dense feeds.
The animal feed pellet machine is popular in Lima.
Cattle feed production line exist in many different types with the sole purpose of creating pellets from powder, which allow animals to be more efficiently fed. Large-scale production of feed pellet is done using ring die pellet mills while small-scale production utilizes flat die pellet mills. The cattle feed mill machine is differ in sizes based on your needs. It is always integrated with crushing machine, mixing machine and pellets cooling equipment in complete feed processing line.
Processing Step of Cattle Feed Production Line Crushing: Too large is not good for digestion and absorption and also affects the mixing uniformity. Too small is easy to lump and not good for chewing and digestion. The optimal powder size should be considered according to various factors including the type of livestock and poultry, the nature of feed, feeding way and processing cost.  Any question about the pellet machine, you can leave a message.
Mixing: The ribbon mixing machine is used after the crushing machine to mix the grinded raw materials equably. The machine has a large barrel, in which all the ingredients with different portions are mixed properly, and then mixed powder for later pelleting.
Pelleting: The feed pellet machine presses feed powder to form pellets with uniform size (the pellet size can be 2~8mm). Flat die pellet mill and a good choice for making forage pellets in small and medium size processing plant.
Any machine we can make according to your requirement. Looking forward to your coming.
More fish feed production line