Shrimp feed extruder machine
For the shrimp feed extruder machine can be used for all kinds of aquatic like catfish. Also the pellet is high temperature puffing extruded, so the bacteria will be killed, will keep the feed health and easy to digest.
Content
When pelleting, grind quality is very important. When inconsistent particles are encountered in the feed ingredients, pellet durability is adversely affected. While both processes will benefit from the addition of grinders, when choosing the pelleting process for your shrimp feed production, consider the addition of classifiers for the processing of recycling oversized particles.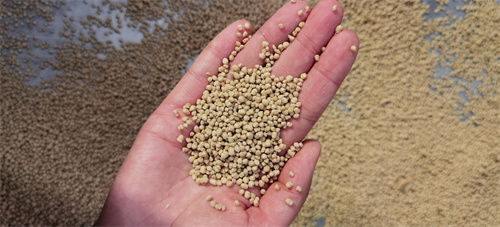 More floating fish feed Machine