Floating fish feed extruder machine price,single screw extruder supplier
Floating fish feed extruder machine is a kind of fish feed pellet machinery ,it is suitable for small and medium feed process factory and aquaculture farm. It can produce high-grade feed pellets which is suitable variety aquatic ,such as fish, catfish, crab, shrimps,cat,dog etc.Single screw extruder is much cheaper price and easy operation than twin screw extruder.
Content
During the extrusion process, raw materials would be processed via high temperature, high moisture and high pressure, so at the moment that feed pellets are extruded from die hole, the stress drops sharply and the water content in feed emits from liquid state to gas state, resulting in extruded fish feed.Fish feed production requires higher degree of gelatinization and water stability, starch gelatinization can kill salmonella and other various harmful bacteria,also strengthen adhesive property of feed pellets under high temperature , which ensure that pellets with smooth and clean appearance are not easy to be eroded by water.It's not only promotes the water stability of fish feed but also improves the palatability and digestibility of feed. Moreover, the usage of floating fish feed extruder machine can make sure fish and shrimp have longer ingestion time, and prevent water pollution caused by feed pellets.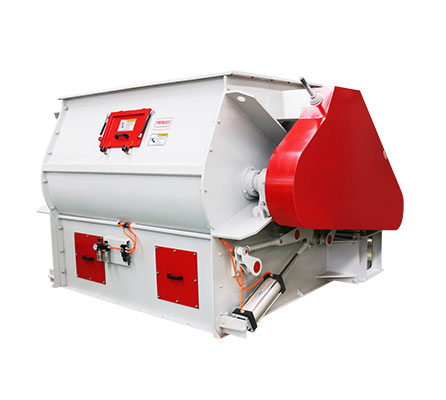 Features of Floating Fish Feed Pellet
1.High protein content and low carbohydrate. The protein content of livestock feed is often less than 20%, while that of aquaculture feed is always 30%-40, and thereinto green turtle and eel feed protein content is up to 65%-70%.
2. Small pellet size. Due to short intestines and stomach and other physiological properties of aquatic animal, the fineness of pulverization of aquatic feed should be smaller than poultry feed in order to accelerate digest and absorption.For example, when producing eel feed or prawn feed, the particle size should reach 80-120 meshes.
3. Single screw extruder extruded feed pellet structure is compact, with higher cohesiveness and water resistance. For instance, prawn feed requires the water stability of pellet feed up to 2 hours.
4. Easy digest and absorb,fish feed extruder machine can produce sinking aqua livestock feed. By eliminating most of toxins, anti-nutritional factors and urine antitrypsin enzyme contained in raw materials, feeds are easy for animals to digest and absorption, to improve digestion and utilization of nutrients.it¡¯s helpful to protein transform and Gelatinized starch, easy for fish and animal to digest and absorb.
How to Choose Fish Feed Extruder Machine?Aquaculture is currently the fastest developing food producing sector in the world, now accounts for almost 50% of the world¡¯s food fish,it is regarded as an income generating activity for the farmer. The fish feed pellet machine is popular in lima.
Fish is a rich source of vitamins, minerals, essential fatty acids and high-quality protein. Farmed fish is a critical food source. It is reported that small- and medium-scale commercial farms, mainly growing fish for home consumption, accounts for 70%-80% of global aquaculture production.However, fish feed makes fish farming expensive as fish feed account for at least 60% of the total cost of production. Hence many farmers tend to buy a fish feed making machine to produce own fish feed, lowering the cost.
Feeding young fish or shrimp with big pellets will cause swallow problem. Meanwhile,feeding big fish with small pellets is not economical.If you have fish farm for adult grass carp, 8mm feed pellets will be good choice for your fish feeding.
In addition to pellet size, we should also pay attention to the feed pellet type. There are hard feed pellets, soft feed pellets and extruded feed pellets. Choose the wrong size or type of feed not only increase the feed waste, affect the fish health, but also can cause water pollution. Therefore, it is very important to choose the right fish feed manufacturing machine for making the most appropriate size and type of fish feed.
The user also need choice machine according to your farm scale.In a word, it is better to choose dry type fish feed extruder for small or medium scale feed production,select the wet type one for medium or large scale fish farm or feed factory, and the difference between these two is that the wet type with large capacity and better quality pellet.
More fish feed production line