Chicken feed making machine poultry
Poultry farmers you can come to see lima chicken feed making machine. The poultry feed pellet machine is a feed machinery that uses corn, soybean meal, straw, grass and other raw materials for pellet feed processing.
Content
The LIMA chicken feed making machine poultry has certain hardness and smooth surface. After pressed, the volume of materials is reduced, which is more convenient for long-term storage and transportation.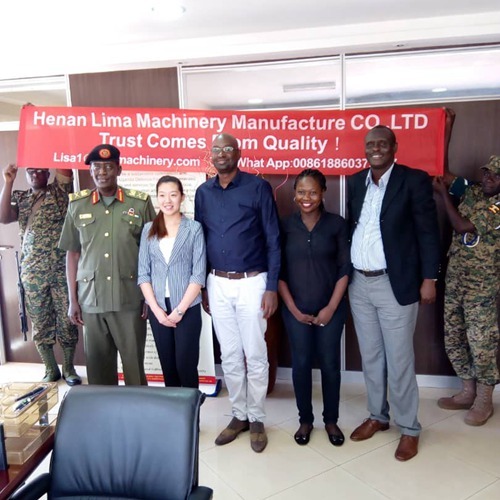 foreigner and LIMA staff
Welcome to see the poultry feed machine in LIMA.
More chicken feed pellet Machine