90-150kg/h lima poultry feed pellet making processing machine for sale
Voltage: 380V/220V
Weight: 100 kg
Capacity: 90-150kg/h
Power: 4kw
Pellet size: 2mm-10mm
Dimension(L*W*H): 750*350*650mm
Content
Introduction of flat die pellet mill:
Because such pellet mill works on the base of the friction and pressure between the roller and the mounted die,flat die feed pellet machine is also known as flat die pellet press. Flat die pellet mill are the simplest design of animal feed pelletizer, this kind of manure pellet mill had been originally applied mainly in the animal feed market,which was the situation up to the 1970's.
Flat die pellet equipment works on a vertical design, using gravity as the main force for feeding the material through the machine. Flat die feed pellet mill have a horizontal die, with a series of rollers sitting on the die. When material goes in from the top feed inlet, it is compressed between the rollers and die.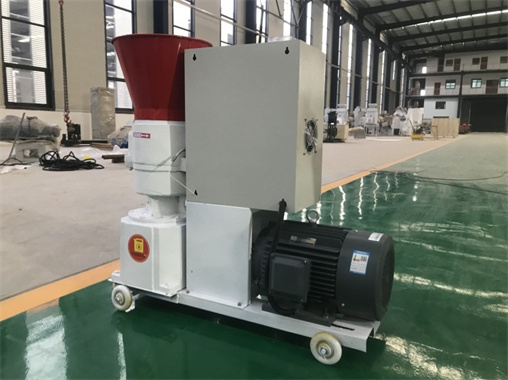 So you can come to see the flat die chicken feed pellet machine in Lima.
More Flat Die Pellet Machine